Concrete Coatings Austin, TX
It is very important to have a concrete floor that is strong and durable enough to tolerate every use and the heavy traffic of vehicles and humans on it. To achieve this, you should consider using concrete coating products on indoor and outdoor surfaces. Concrete sealing works well in repairing, refurbishing, and replacing concrete surfaces. They are known not just to be artistically made with different designs but also strong and durable and will last a long time. 
Hardness, strength, and resistance are some of the outstanding characteristics of Epoxy coating. The surface preparation of epoxy floors is a pivotal point of the whole coating process to give it its sturdy nature. These qualities make them a perfect fit for applications in areas that demands lots of heavy traffic, like warehouses, industrial buildings, walkways, driveways, and others, because they can withstand the high strain. Also, Epoxy highly resists chemical substances like oils, grease, and bleach. They make an excellent choice in places like driveways and the automobile industries due to their high resistance to chemical products.  
What is a Concrete Coating?
Concrete coating is a type of coating used on cured concrete to improve its aesthetic outlook. It is a strong coating that helps not only the outlook but the longevity of the surface or structure, thereby reducing the cost of repair and maintenance. In today's world, concrete flooring is in high demand for business, industrial and residential places.  
With a professional concrete company like ATX Epoxy Flooring handling your project, you can get different designs polished to your taste. We use coatings that meet all the desired needs, We give our customers nothing but the best services, and our services are affordable no matter your budget. 
Types of Concrete Coatings
Concrete floors are one of the well-known floors in the flooring industry that are easy to maintain. Let's take a look at the various concrete coating types.  
Epoxy uses advanced concrete coatings. It is stiff and highly resistant to chemicals. It has an anti-slip property, and Its colorings help to hide scrapes and scraps on the concrete floor surface. You can customize the final outlook of this coating to give you a polished and sparkling finish. 
PolyAspartic Concrete Coatings
PolyAspartic serves multiple purposes, it is used as a flooring material and a topcoat, making it a highly cost-effective coating process. It is easily customized to regulate drying times so that in few hours the coating formulations are dried and ready for use. 
Polyurethane Concrete Coatings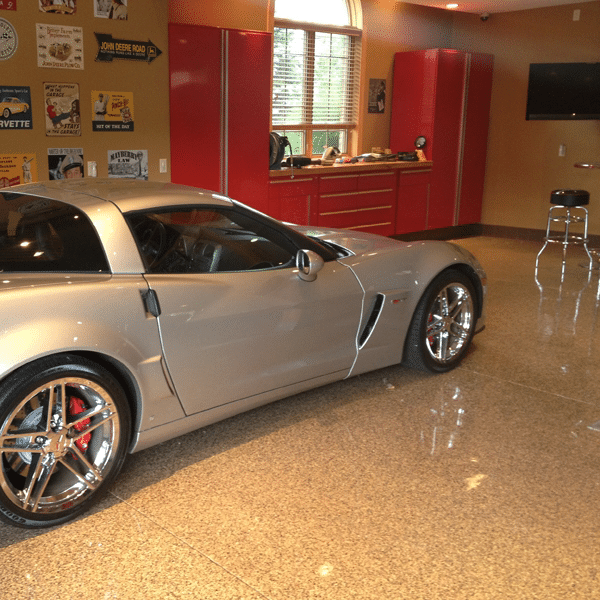 Polyurethane Concrete Coatings are usually softer, more flexible, and more elastic than epoxy.  This characteristic makes it a great option for places like warehouses that require moderate and high traffic. Again they are well-polished and easy to maintain. 
Polyurea Concrete Coatings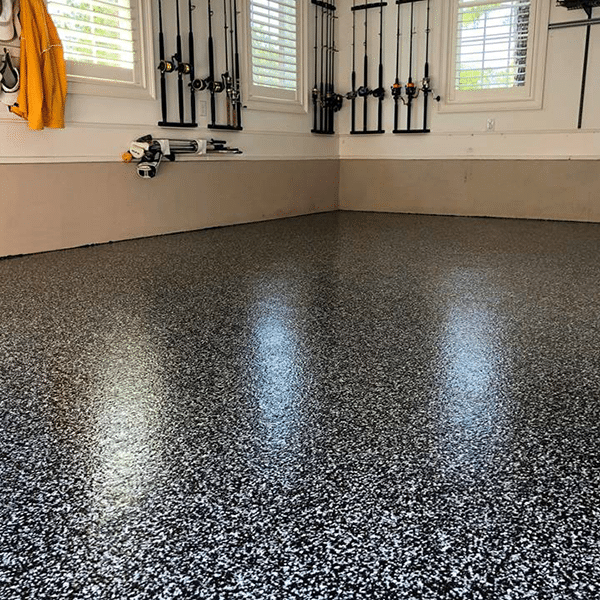 This coating protects against UV rays, chemicals, impacts, and frictions. It is made to absorb the UV rays from the sun so that they don't bounce off and hit your eyes. Polyurea is known to be eco-friendly and helps maintain optimal temperature, so if you have buildings in very volatile areas, it helps maintain a proper temperature. 
When you want to employ any coating on your floors, use a concrete coating to finish, you can use any of the above-listed concrete coatings. If you need a professional service to fix your concrete, kindly contact us at ATX Epoxy Flooring, and we will be glad to help you. 
HOURS
Mon-Friday: 9am-6pm
SERVICE REGION
Austin, TX