Your Plug For Decorative Pool Deck
If you have a pool, then you know how important it is to have a deck that is both functional and beautiful. If your current deck is looking worn out or damaged, then it's time to think about getting it resurfaced. 
Decorative Pool Deck offers high-quality resurfacing services for all kinds of decks. We can refinish your existing deck, or we can completely rebuild it from scratch if necessary. Our team will work with you every step of the way to ensure that your new deck looks exactly how you want it! 
Our decorative pool deck repair services include: 
A pool deck coating is a protective seal that is applied to the top surface of your pool deck. It helps prevent water from penetrating into the concrete, which can lead to cracks and other damage. A pool deck coating also prevents dirt, algae, and other debris from sticking to your deck's surface, making it easier to clean. 
There are many types of coatings available today: acrylics, polyurethanes, epoxies and others. Each has its own benefits and drawbacks depending on what type of material you're looking for as well as how much maintenance it will require over time (if any). 
How Epoxy Is Installed On A Pool Deck
The process of installing epoxy on a pool deck is fairly simple and straightforward. First, the old deck must be removed. This can be done with a jackhammer or other heavy machinery, depending on how thick your existing deck is.  
Next, you will need to fill in any cracks or holes that may have been left behind by removing the old material. It's important to do this before applying the new epoxy because otherwise water could get underneath it and cause problems later on down the line. 
Once all cracks have been filled in, you're ready to apply your new coating! This can be done using either an airless sprayer or rollers (depending on how big your area is).  
Make sure that all surfaces are covered evenly so there aren't any spots where moisture could get trapped underneath--this could cause mold growth or mildew over time! 
Types of Epoxy For Pool Decks
There are many types of epoxy for pool decks. The most common is an epoxy sealer, which is used to protect the wood from moisture damage and prevent staining. This type of epoxy is typically applied with a brush or roller. 
Epoxy coating is another type of epoxy for pool decks. It can be applied directly over bare concrete or over another type of coating such as polyurethane or acrylic. Epoxy coating provides superior protection against water damage and wear and tear than other types of coatings do. 
Color Options For Epoxy Pool Decks
Epoxy pool decks are available in a wide range of colors, from bright and vibrant to earthy and muted. The color options for your epoxy pool deck will depend on the manufacturer you choose as well as the type of decking material you choose.  
All colors are possible, but light, natural colors are recommended. Light colors reflect sunlight instead of absorbing it and getting hot. Natural colors often look attractive to create an appealing pool deck. 
Benefits of Epoxy Pool Decks
Epoxy pool decks are one of the most popular types of pool decks. They are durable, easy to maintain and can last for many years. 
The benefits of epoxy pool decks include: 
It's easy to clean and maintain 
It doesn't require any chemicals to keep it looking good 
It has a low maintenance cost compared to other types of pool decks
Get Your Pool Deck Resurfacing Today
You'll agree that an epoxy is a great option for pool decks. It's durable, attractive, and easy to maintain. If you're interested in learning more about how to resurface your deck with this material, please contact us at ATX Epoxy Floors for a free consultation.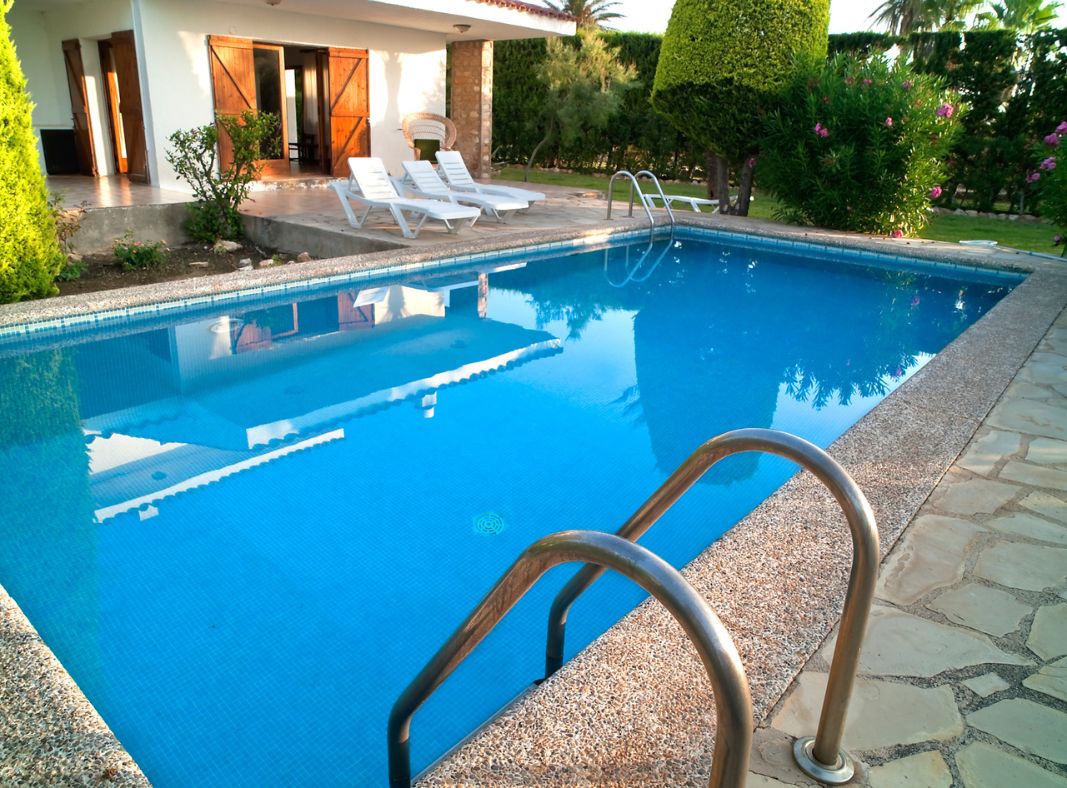 HOURS
Mon-Friday: 9am-6pm
SERVICE REGION
Austin, TX