Decorative epoxy flooring Austin TX
Are you looking to beef up your flooring with an epoxy? Why don't you make it aesthetic?  
Yes, epoxy floors are famous for their durability, as well as their anti-slip and chemical-resistant features. But that's not all. You can design epoxy floors with unique mix of colors, pigmentations, and amazing logos.  
You actually need a decorative epoxy flooring in Austin, Texas. That's because, with the right design, you are not limiting your garage floor (or commercial flooring) to a dull, one-colored functionality.  
Types of decorative epoxy flooring Austin TX
When it comes epoxy floor designs, the options are limitless. And you have the creative freedom to do whatever you want with your epoxy flooring. Here are some of the ways you can decorate your epoxy floors.  
This gives your floor the glossy look it needs to brighten up your interiors. It's the sophisticated finish that works best on your kitchen, basement, or living room areas.  
What's even better is that you can give the metallic epoxy whichever color you want. And with the right epoxy experts, your metallic can include marble-like appearance.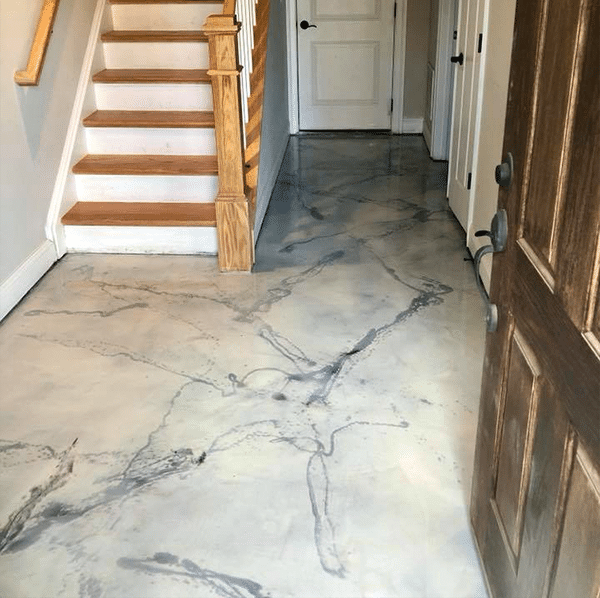 Nothing says "magical" than a glittery epoxy floor. This works perfectly for kitchen and bathroom floors. And with some creativity, you can also pull it off in offices. A glittery floor creates a comfortable and calming ambience. It also cheers up employees thus creating positive vibes.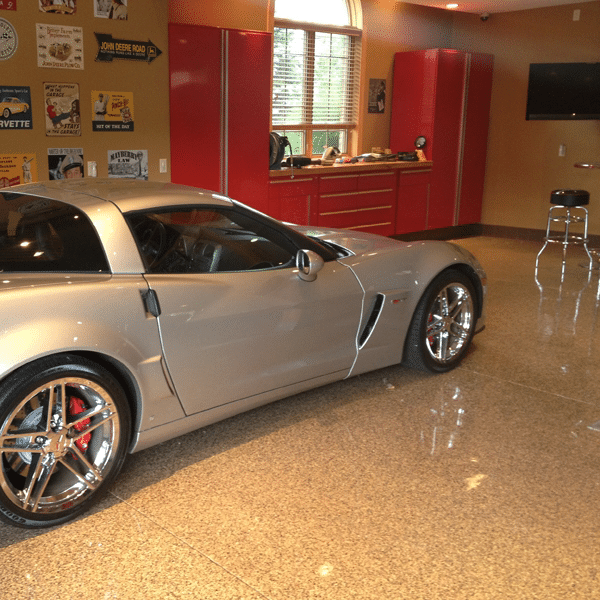 These are the paint chips that give your floor an aesthetic, beautiful finish. The flakes come in various colors and designs that fits with your living room, patio, or hallway.  
Since it has that rough and rugged feature, flake is a decorative epoxy flooring that's great on a high-traffic area. It also helps hide imperfections.   
What's even better is that flake epoxy floors are made of thermoplastic substrates, which helps deflect sound waves hence keeping your room quiet.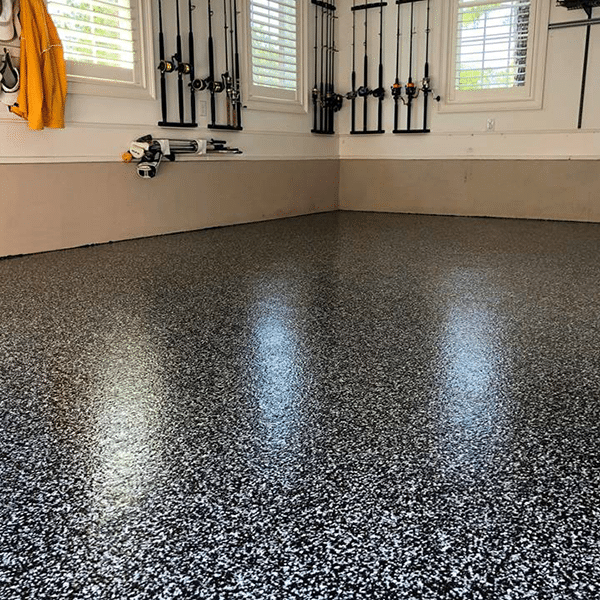 If you're bold enough to stretch your creativity with your flooring, then 3d epoxy is exactly what you need. The designs, colors, and patterns are unlimited. 3d epoxy flooring is what you need if you're looking to visually increase your room's space.  
3d floors are best on personalized rooms where you can choose whatever theme you may imagine - spiderman, frozen, harry potter, etc.  
Where Decorative Epoxy Coating Works Best
Epoxy floors are not only durable and resistant to chemical spills, but they also brighten the rooms. Such floors feature seamless designs that give the rooms a relaxing ambience whilst unifying it.  
You can install the decorative epoxy floorings anywhere you want. Whether it's a living room, your bedroom, the garage floor, or even the office, aesthetic epoxy coatings are effective. You simply need to get the design that works on the room.   
For example, the flake epoxy floors are great on bathrooms and kitchens. On the other hand, 3d floors are great in the bedroom as metallic epoxy flooring is best applicable in the offices.   
You also can play around with the different decorative epoxy floorings to come up with something unique. That is, you can combine metallic and glittery epoxy flooring to create a uniquely attractive floor.  
HOURS
Mon-Friday: 9am-6pm
SERVICE REGION
Austin, TX