There's a lot to choose from when it comes to flooring, be it a material choice or picking your contractor. If you're looking for a durable, long-lasting, high-end look, epoxy flooring is your best option, and we hope you choose ATX Epoxy Floors for your epoxy flooring work in the Austin and Round Rock, TX areas. Contact us today for a free quote for your next flooring project and to get a list of our services.
Here at ATX Epoxy Flooring, we love what we do and we stand by our services. Through our combined work experience and countless five-star reviews, we're able to provide the best services for epoxy floor coating at competitive prices, and with outstanding customer service. Because our contractors live in the communities we serve, we know first hand the needs of customers in Round Rock TX, and can deliver unparalleled service on any project. You'll find us easy to work with, extremely knowledgeable about the epoxy flooring process, and committed to quality installation that fits your schedule.
Contact Us for Fast, Affordable Epoxy Floors in Austin
We offer a number of services for epoxy floors for homeowners in the Austin TX region. Epoxy is great for use in kitchens, garages, bathrooms, and entry ways, and will last longer than any other floor coating. With dozens of designs including beautiful metallic and reflective finishes, your new epoxy floor will blend seamlessly with the rest of your home. We're proud to work with homeowners around the Austin area whether you're in Cedar Park, Georgetown TX, or Round Rock TX, and we offer free estimates of our services. Contact us for a free quote and to schedule a consultation with one of our professional team members.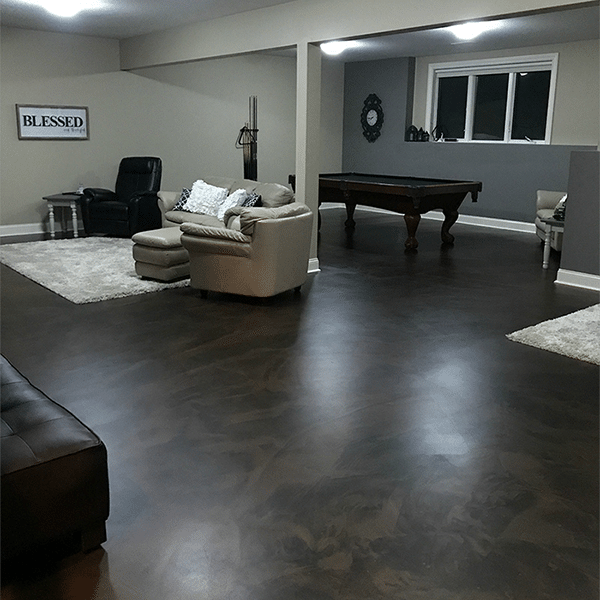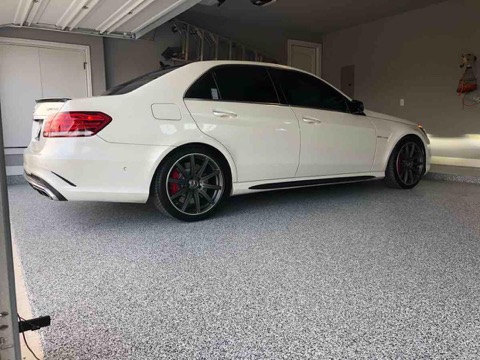 Your garage floor sees more traffic and wear and tear than almost any other area of your home. Quality epoxy coatings are able to withstand frequent vehicle traffic, and chemical, gas, and oil spills. A new epoxy coating on top of an existing concrete slab will provide the most durable, longest lasting floor for your garage.
Commercial applications of epoxy flooring are endless. If you are a business owner or general contractor in the Austin TX or Round Rock region, contact us to consult on your next job. From a decorative metallic floor coating to a matte industrial look over existing concrete floors, our team will work with you to design and execute your job so you can get back to work.
Epoxy floors are ideal for applications like schools, garages, health care facilities, auto shops, and restaurants. Our epoxy flooring services in Round Rock are always done by experts and will give you beautiful results at a fair price.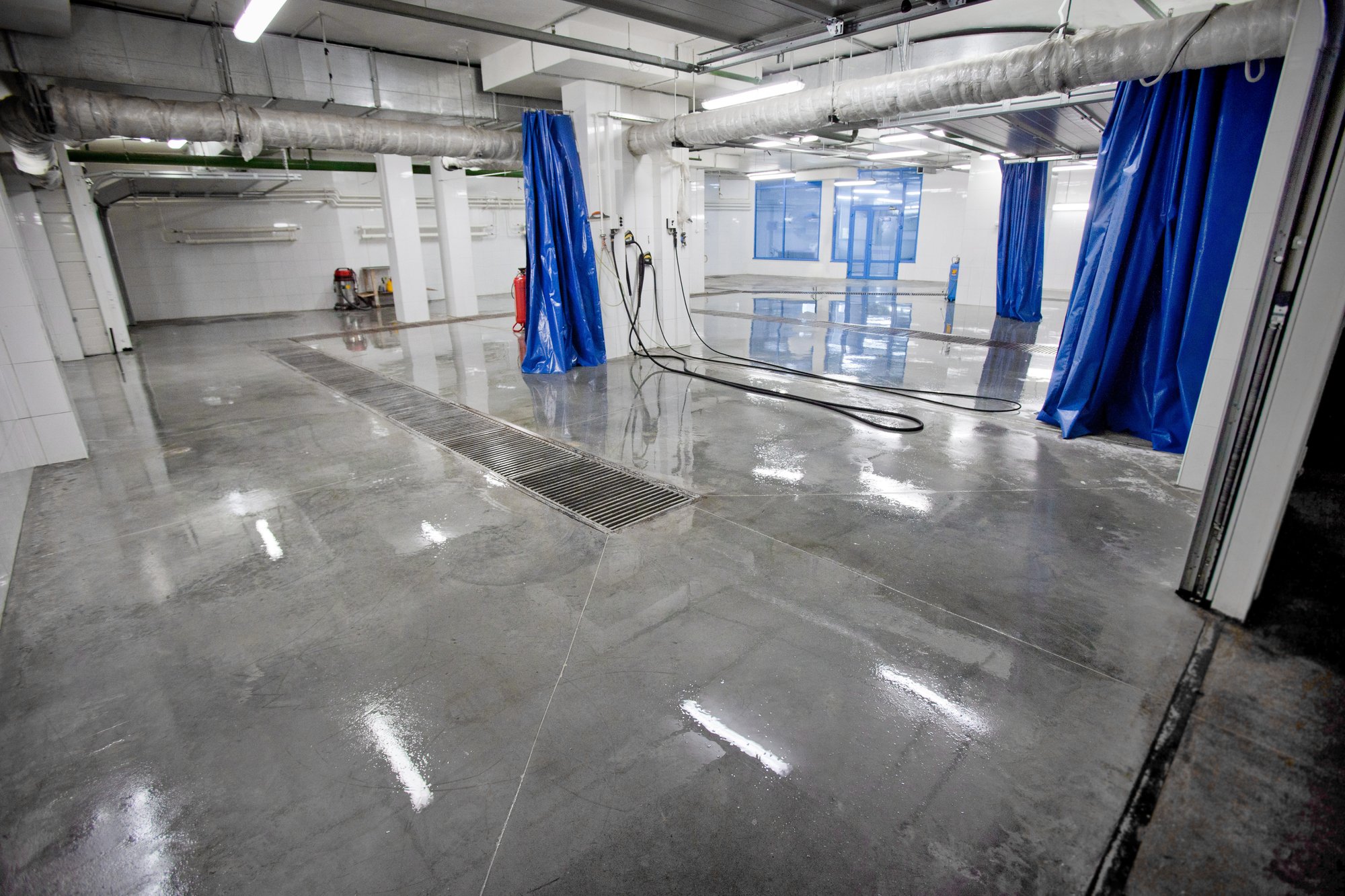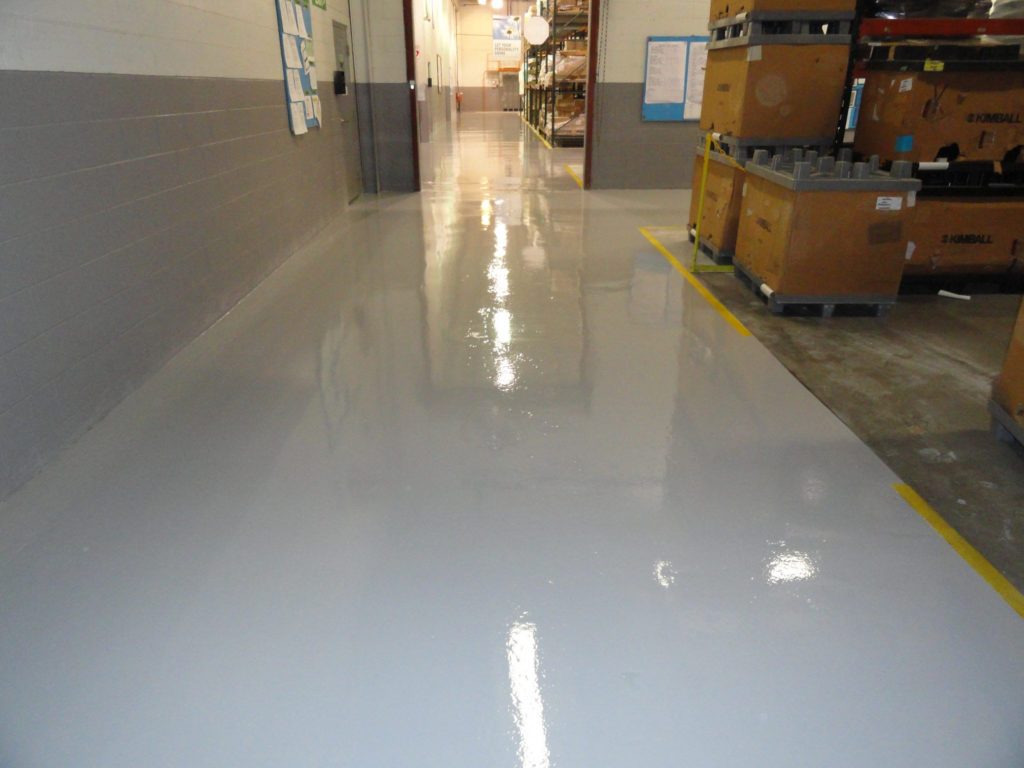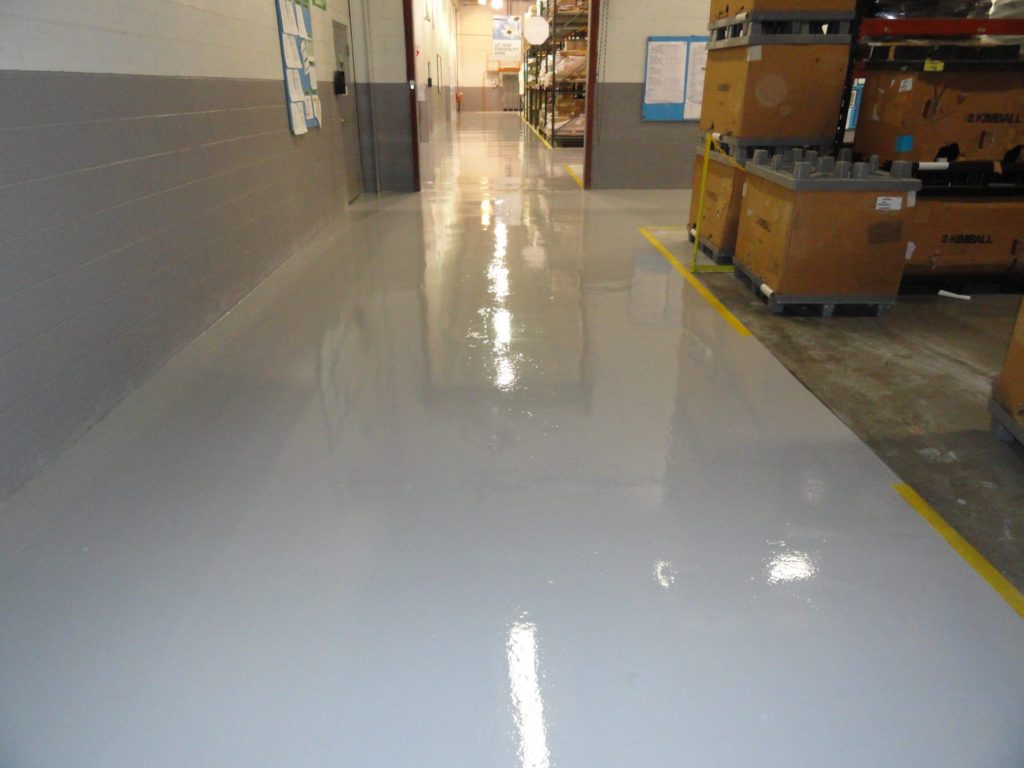 Industrial facilities and floors face the brunt of wear and tear due to frequent exposure to human and equipment traffic. A coat of epoxy over concrete will not only make your high-traffic areas last longer but will also reduce your cleaning and maintenance time. We're happy to provide epoxy services for our industrial customers in Round Rock.
How are epoxy floors installed?
The process for epoxy installation starts with clean concrete flooring. Our team of highly trained professionals will then apply the first coat of epoxy flooring. It's essential the first coat is allowed time to dry and set completely before going back for a second coat. We then go back to apply the top coat and finalize the seamless look and decorative finishes.
Why is epoxy preferable to concrete?
Concrete provides a solid foundation for epoxy coatings, but concrete alone can't withstand the kind of wear that epoxy can. Epoxy is much more resistant to spills and offers more decorative options than concrete. A quality applied epoxy garage floor will stand the test of time and give your home or garage the best protection.
How do I maintain my epoxy floor?
First off, it's essential the installation be done by a reputable company. If you're in the Round Rock area, we're happy to provide our professional services for you. It's relatively easy to maintain the floor coating if you keep it free from dirt and debris and regularly sweep and mop with warm water. Clean up chemical or oil spills right away to avoid discoloration and maintain the decorative finish.
HOURS
Mon-Friday: 9am-6pm
SERVICE REGION
Austin, TX