Epoxy Floors Jollyville, TX
Step into a world of durable beauty with ATX Epoxy Floors, your neighborhood experts bringing cutting-edge flooring solutions to Jollyville, TX, and the surrounding communities. Our top-tier epoxy transformations are built to stand the test of time, enhancing your spaces with a steadfast dedication and artistry that echoes through our customers' enthusiastic testimonials. 
We stand at the forefront of the flooring industry, holding customer delight as our guiding star, forging outcomes that not just meet but exceed your grandest expectations. Our approach is all about you - ensuring that we honor your time, financial commitment, and vision. Each venture we undertake culminates with a comprehensive follow-up, guaranteeing your contentment isn't just met, it's amplified to remarkable new heights.
Epoxy is a compound made from two main elements - resins and hardeners. When these components mingle, they form a rigid plastic material that doesn't joke around. It's robust, resistant to wear, and bonds passionately with whichever surface it's applied to, be it concrete, metal, or others. 
But epoxy isn't just about toughness; it's a floor with flair. It boasts an impressive glossy finish that spells elegance, and it won't bow down to spills or stains, making clean-ups a breeze. Beyond its beauty and brawn, epoxy is a champion of safety, offering a slip-resistant surface that cares for you and your loved ones. From garages to kitchens, offices to warehouses, epoxy is the silent hero holding the ground beneath your feet, meeting diverse needs with style and durability.
Contact Us for Fast, Affordable Epoxy Floors in Austin
Garage Epoxy from ATX Epoxy Floors transforms the quintessential garage into a fortress of functionality and style. Recognizing the garage as more than a storage space, we provide flooring that stands resilient against the rigorous demands of heavy vehicles, equipment, and the fluctuating extremes of your work and weather. Our epoxy coating is a shield against oil spills, tire marks, and every tool drop, ensuring your space remains unblemished and robust.  
But it's not all about toughness; our floors bring an aesthetic edge to your garage, with a range of finishes that turn the functional into the phenomenal. With ATX Epoxy, your garage becomes a centerpiece of pride, a space that's as impressive in durability as it is in design—a true extension of your home's beauty and your personal taste.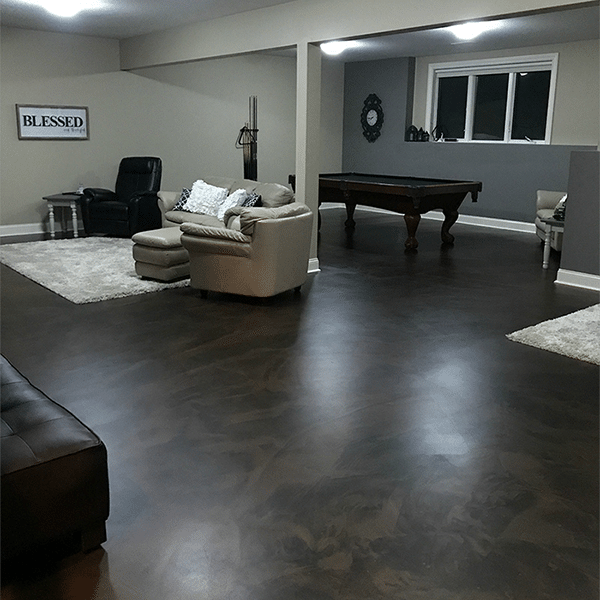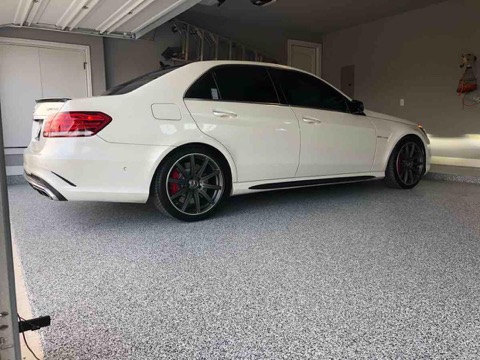 Our garage epoxy floors are the key to revolutionizing your garage into a space that exudes style and supreme functionality. Our superior epoxy solutions offer a visually stunning finish that elevates the garage beyond a mere storage area to a showcase worthy of your most prized possessions. The seamless, glossy surface is not only a pleasure to behold but also a breeze to maintain, repelling stains and withstanding the rigorous demands of both residential and commercial environments.  
Whether it's enduring the daily comings and goings of family vehicles or supporting the weight of commercial equipment, our garage epoxy stands resilient, ensuring your space is always ready for whatever the day brings. With ATX Epoxy Floors, step into a garage that's designed to impress and built to last.
Our commercial epoxy floors are the embodiment of form and function, designed to sustain the relentless pace of business activity. Our floors are a testament to durability, crafted to endure the daily march of customers and the constant movement of machinery. But it's not just about withstanding wear; it's about providing a surface that speaks to the quality of your enterprise.  
These specialized coatings offer a sleek, clean look that maintains its luster through the busiest of days, ensuring that your business always presents a face of professionalism and excellence. With ATX Epoxy, you're not just installing a floor; you're investing in a foundation that's as robust in performance as it is in appearance, a true reflection of your business's commitment to excellence.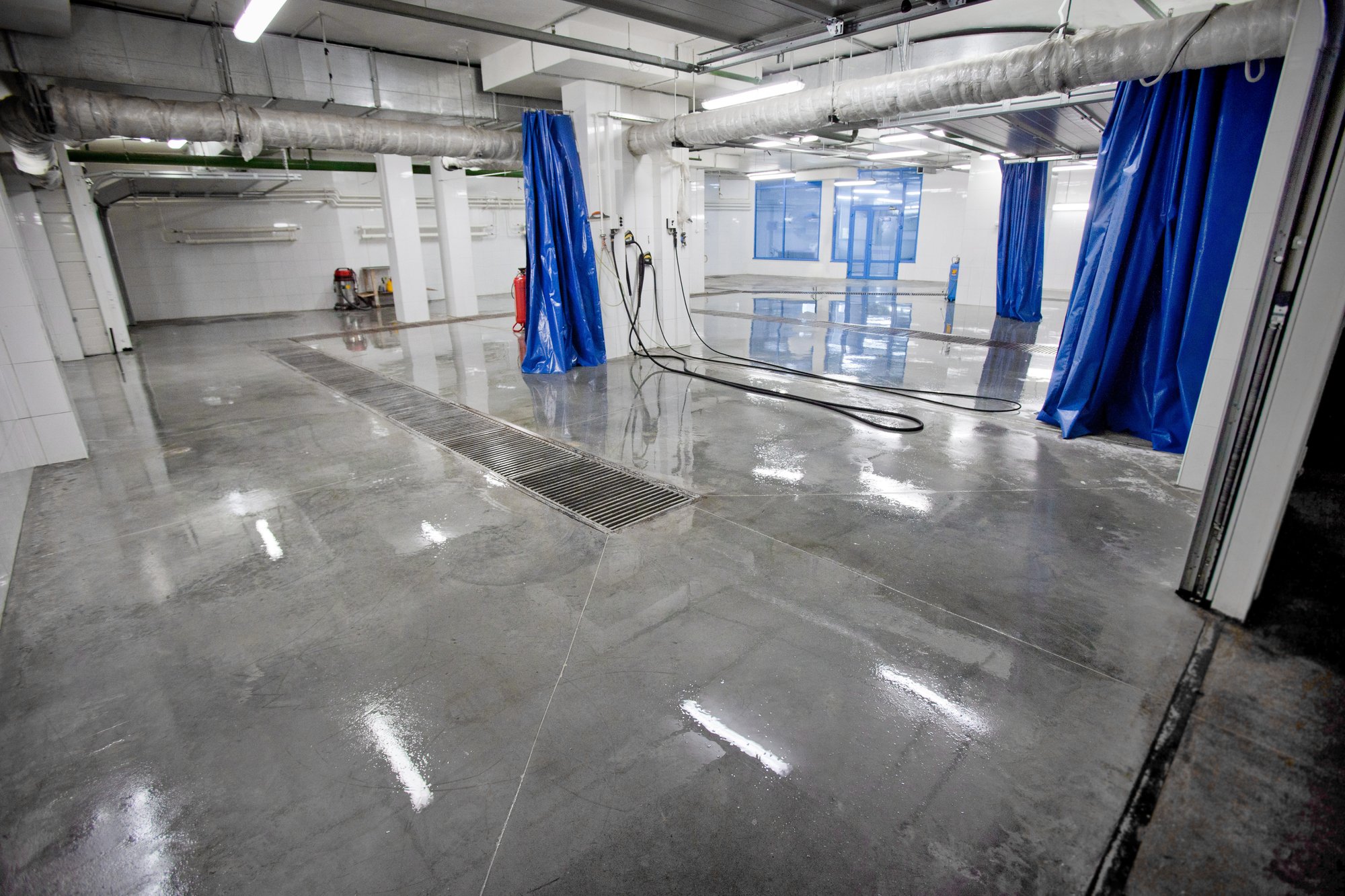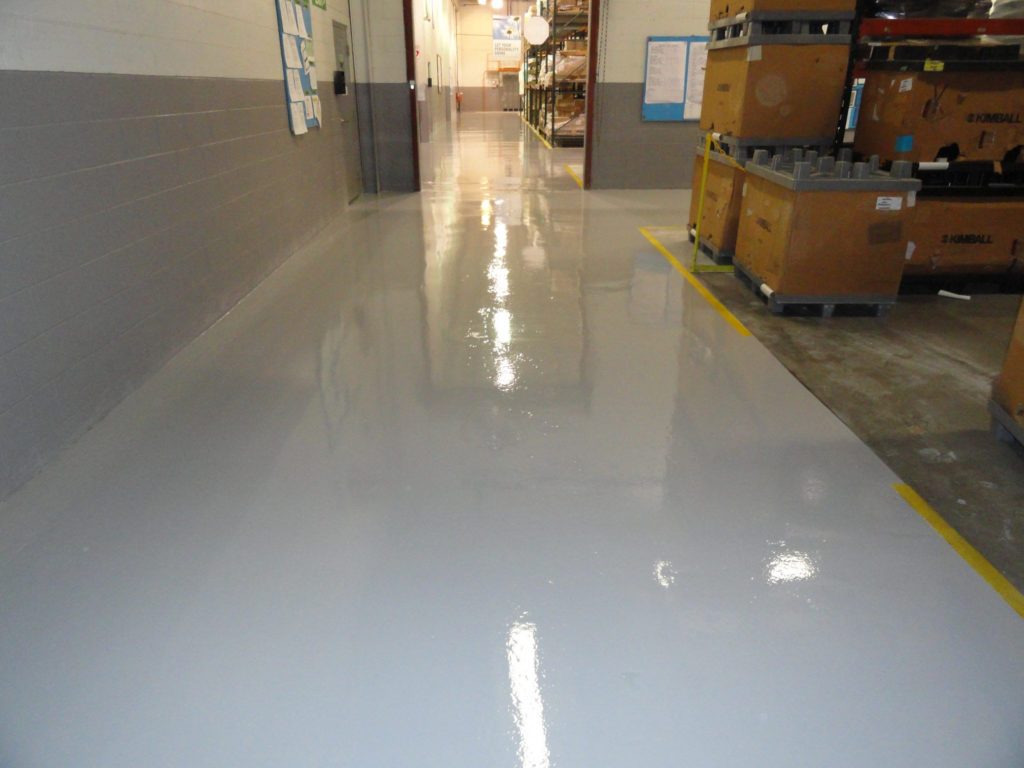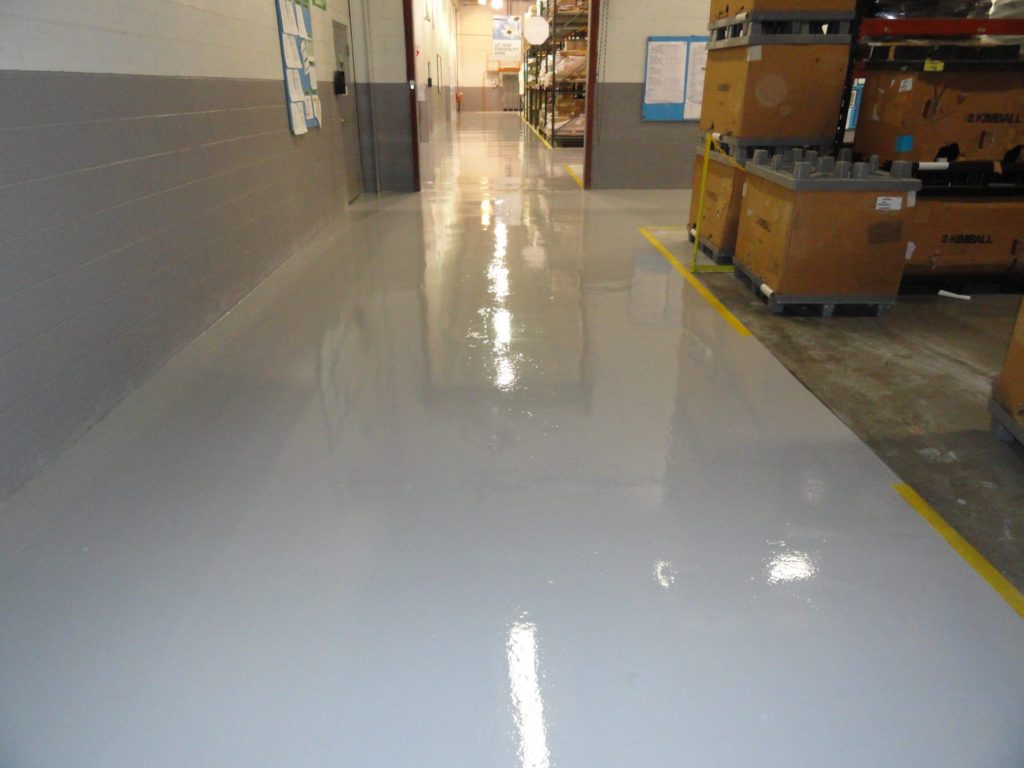 Our industrial epoxies are the vanguard of flooring solutions, meticulously engineered to stand up to the rigorous demands of any industrial environment. Our industrial-grade epoxy is a bastion of resilience, designed to provide a safe and efficient foundation for a myriad of sectors. Each application is carefully tailored, ensuring that the specific needs of your industry are met with precision—be it resistance to heavy loads, protection against harsh chemicals, or the facilitation of clean and safe work areas. 
Our epoxy flooring is not just about enduring the tough conditions; it's about enhancing operational flow, ensuring that every square foot of your space is optimized for peak performance. With ATX Epoxy Floors, you're not just laying down a floor; you're setting the stage for industry-leading safety and productivity.
Frequently Asked Questions
What makes epoxy flooring environmentally friendly?
Epoxy flooring is considered environmentally friendly due to its longevity and durability. Unlike other flooring materials that may need to be replaced frequently, causing more manufacturing emissions and waste, epoxy floors last for many years, reducing the need for new materials. Epoxy's low VOC (Volatile Organic Compounds) options contribute to healthier indoor air quality.
Can you customize the design of my epoxy floor with ATX Epoxy Floors?
Absolutely! ATX Epoxy Floors prides itself on offering a range of customizable designs, from colors and patterns to custom graphics. We work closely with clients to understand their vision and preferences, ensuring the final result is a unique reflection of their style.
How does temperature affect the curing process of epoxy flooring?
Temperature plays a significant role in the curing process of epoxy flooring. Ideally, epoxy should be applied at temperatures between 55 to 85 degrees Fahrenheit. Lower temperatures can slow down the curing process, while higher temperatures can speed it up, potentially causing complications. ATX Epoxy Floors professionals are adept at adjusting work schedules and techniques to accommodate these variables.
HOURS
Mon-Friday: 9am-6pm
SERVICE REGION
Austin, TX