Experience excellence with ATX Epoxy Floors, the local flooring specialists revolutionizing solutions in Manor, TX, and beyond. Our premium flooring transformations are designed to last, elevating your space with unwavering commitment and craftsmanship that speaks for itself through glowing customer praise.  
As pioneers in the industry, we are dedicated to customer satisfaction, delivering exceptional results that surpass expectations. With our customer-centric approach, we promise and deliver excellence, respecting your time, investment, and aspirations. Every project concludes with a follow-through to confirm your satisfaction reaches an extraordinary level.
At its core, epoxy is a blend of resin and hardener that creates a rigid plastic material known as epoxy resin. This substance doesn't just coat your floor; it bonds with it, creating a protective barrier that resists wear and tear like a champ. The result? Floors that laugh at spills, scoff at scratches and make cleaning easy.  
But epoxy isn't just about durability. It also adds visual appeal with a glossy finish that can turn your space into a modern art gallery. From clear coatings to a range of colors, epoxy flooring is a statement piece. It's more than just a surface; it's a foundation for your lifestyle. Epoxy is the future of flooring.
Contact Us for Fast, Affordable Epoxy Floors in Austin
Transform your home from the ground up with ATX's bespoke residential epoxy floors. Imagine stepping into a space that reflects your style and sophistication, with floors that gleam with a high-quality finish. Our epoxy solutions offer a seamless blend of durability and elegance, perfect for the hustle and bustle of family life or the quiet retreat of a personal sanctuary.  
With a simple conversation, we'll tailor a flooring experience that not only meets your needs but also elevates your home's aesthetic. Let's create a space where every step you take is on a foundation built for living, laughing, and making memories. Choose ATX Epoxy Floors—where your floors are not just installed but are crafted with the care your home deserves.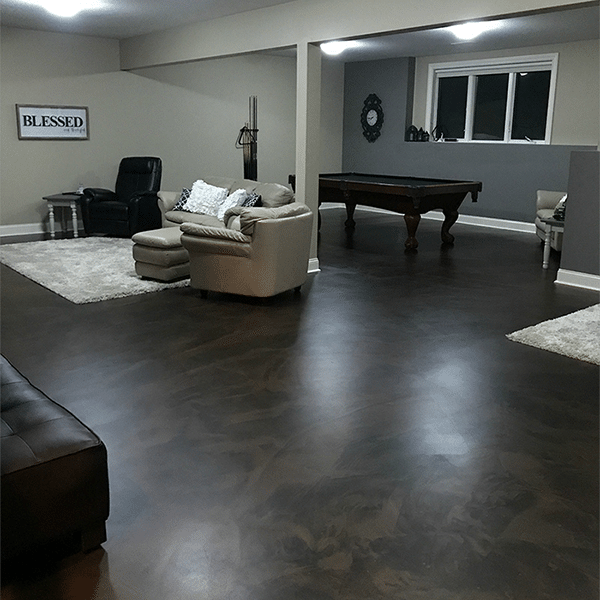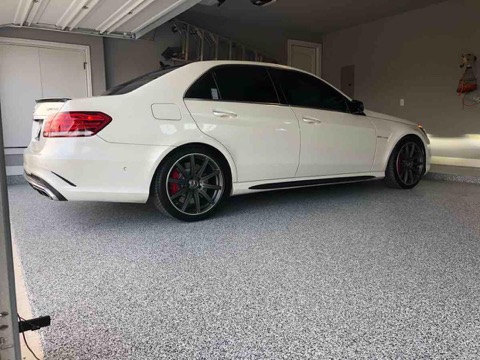 Reimagine your garage with our premium Garage Epoxy flooring services, where functionality meets modern aesthetics. Our epoxy treatments transform ordinary garages into sleek, resilient spaces that resist the wear and tear of daily use and automotive demands. With a finish that's as robust as it is radiant, our floors are designed to handle heavy foot traffic, spills, and everything in between. We tailor our solutions to fit your vision, ensuring your garage becomes a seamless extension of your home's style. Let's elevate your garage into a space that's not just for parking, but a showcase of efficiency and excellence. Opt for our Garage Epoxy service—where your garage's potential is fully realized.
Step into a workspace that's as industrious as you are with our commercial epoxy floor services. These floors are more than a surface; they're a statement of quality and professionalism that withstands the daily march of commerce and clientele. Crafted to endure, our epoxy floors offer a sleek, polished look that's easy to maintain, allowing you to focus on what truly matters—your business.  
We understand that every commercial space is unique, so we customize our flooring solutions to align with your brand's image and operational needs. Let us lay the foundation that speaks to your company's strength and style, creating an environment that impresses at first glance and lasts long after the doors close. With our epoxy floors, it's not just business as usual—it's business elevated.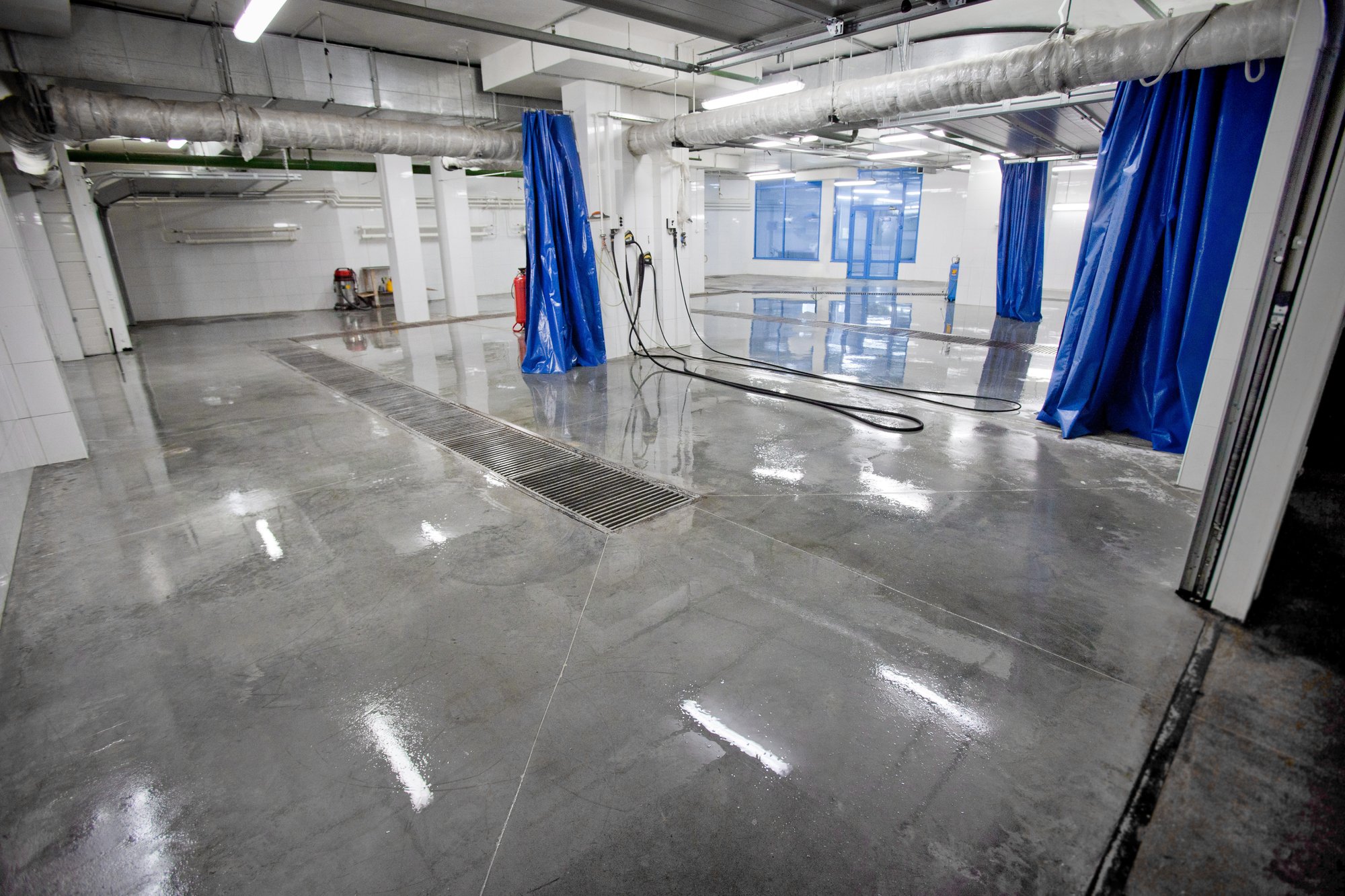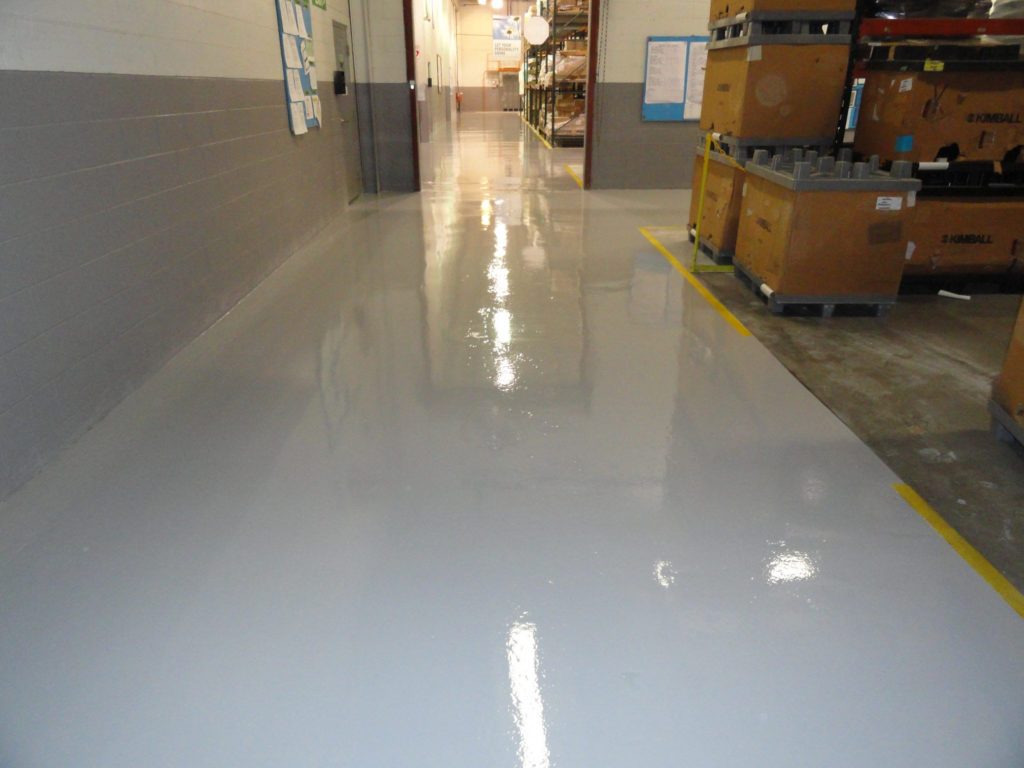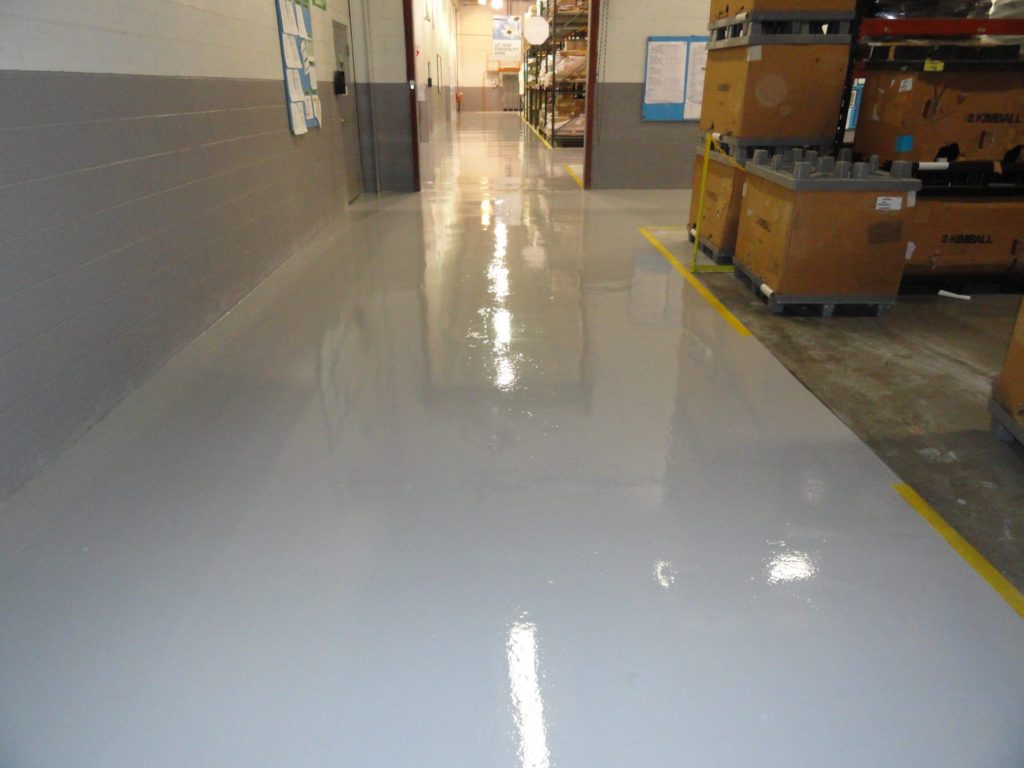 Step into an industrial space where every square inch is engineered for endurance with our Industrial Epoxy flooring. These floors are the unsung heroes in the toughest environments, from manufacturing plants to warehouses, offering a steadfast foundation that's as hardworking as your team. Our epoxy solutions are tailored to withstand the rigorous demands of heavy machinery and constant traffic, providing a surface that's not only tough but also enhances workplace safety with its non-slip properties.  
We customize each installation to your operational needs, ensuring a floor that's not just durable, but also a reflection of your industrial prowess. Invest in our Industrial Epoxy flooring and watch as it turns your workspace into a bastion of productivity and professionalism.
Frequently Asked Questions
Can epoxy floors be repaired if they get damaged?
Yes, one of the advantages of epoxy flooring is its ease of repair. If your floor incurs any damage, ATX Epoxy Floors professionals can assess the extent of the issue and perform spot treatments or recoating to restore the surface. The flexibility of epoxy means that we can address specific problem areas without the need to redo the entire floor, making repairs more cost-effective and less intrusive.
Are epoxy floors environmentally friendly?
Absolutely. Epoxy floors are an environmentally responsible choice. They are solvent-free and, during installation, emit minimal volatile organic compounds (VOCs), making the process safer and more eco-friendly. Additionally, their durability and resistance to damage mean less frequent replacements, reducing the waste of materials and resources over time.
How long do I have to wait before I can use my new epoxy floor?
While epoxy floors are often touch-dry within a few hours of application, we recommend waiting a minimum of 24-48 hours before walking on the surface, and at least 72 hours for heavy machinery or vehicle traffic. This ensures the epoxy has cured and hardened to its maximum strength, guaranteeing its durability and performance.
Do epoxy floors require a lot of maintenance?
Epoxy floors are among the easiest to maintain. They resist staining and can be cleaned easily with mild, neutral cleaners. For daily upkeep, a simple sweep or a mop is sufficient. Although the surface is scratch-resistant, we recommend periodic maintenance checks to ensure the flooring remains in top condition, particularly in high-traffic commercial environments.
Are there any conditions under which epoxy shouldn't be applied?
Epoxy requires a clean, dry, and slightly porous surface to adhere correctly. It's not suitable for floors with persistent dampness issues or those made of materials that don't absorb liquid at all, like waxed or polished surfaces. Before application, ATX Epoxy Floors ensures your floor is tested for moisture and prepared correctly to guarantee optimal results.
Can I customize the look of my epoxy floor?
Definitely! One of the standout features of epoxy flooring is its versatility in design. ATX Epoxy Floors offers a variety of colors, patterns, and finishes, from solid colors and metallic finishes to designs that incorporate logos, brand colors, or even artwork. During the consultation phase, we discuss your vision and provide various options to create a floor that reflects your style or brand identity.
HOURS
Mon-Friday: 9am-6pm
SERVICE REGION
Austin, TX